10th May 2023 at 3:24 pm · Celine Wilkinson · Comments Off on Coronation Celebrations May 2023 ……………. We celebrated the coronation of King Charles and Queen Camilla in style over a fun filled weekend, with cream teas, champagne, music and entertainment and parties


SOME PHOTOS OF THE FUN WITH STAFF, RESIDENTS AND FAMILIES
There was a great party atmosphere at Oulton Abbey Care Home as residents, staff and families celebrated the King's coronation in style. The home and grounds were decorated with bunting and flags. Most of the people who live at Oulton Abbey remember the Queen's coronation.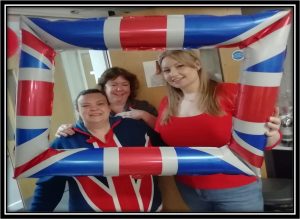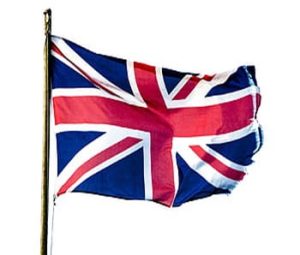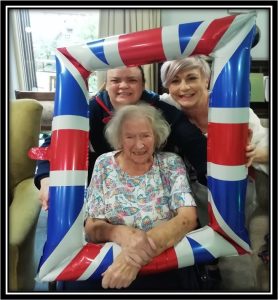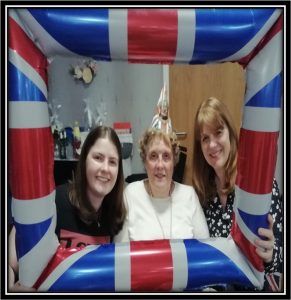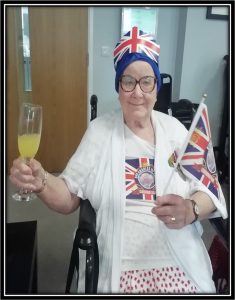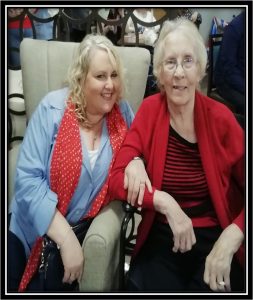 There was live entertainment, music and dancing. Everyone had a lovely time and dressed for the occasion.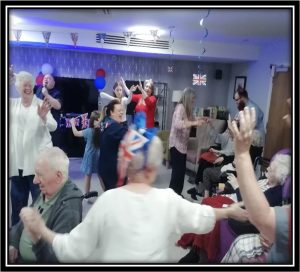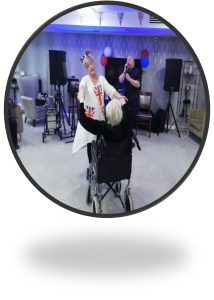 Lots of lovely food, afternoon teas and champagne to celebrate, it was a lovely atmosphere.